Curious to learn more about how students can have an engaging global experience while learning remotely? Find out about CAPA's innovative online learning platform and see how students can connect with one another and engage with their study abroad location virtually.
Five years ago, CAPA introduced an innovative online learning technology platform that enabled students and faculty across our global city centers to connect with one another. Initially intended to further globalize our in-person study abroad programs, with this model and courses designed around it already in place, CAPA was able to quickly pivot to fully online learning over the past few months. This Globally Networked Learning Technology (GNL) will now enable CAPA to continue to provide the highest level of academic excellence and unique global experiences for our students this summer through our new online study abroad and remote global internship programs.
Facilitated by a robust tech infrastructure—including learning and content management systems and integrated video conferencing— our faculty to have the ability team-teach and students have the resources to collaborate on projects across multiple locations. GNL provides a virtual classroom for live teaching sessions and guest lectures, creates an archive of recorded lectures for students to access on demand, facilitates rich cross-cultural dialogs and debates, and allows anyone to connect synchronously and asynchronously from anywhere to anywhere.
Students on CAPA's Online Global Cities programs will also have opportunities to engage with their location abroad, and to build connections with places and people otherwise beyond reach. Students taking an international marketing course in London, for example, might have a guest lecture from faculty teaching the same course in Florence, and could collaborate with students from across the US to work on a project where they develop comparative product placement research for two locations. These students will have the resources to collaborate online and the support from CAPA in learning how to navigate a digitally reliant professional landscape.
Beyond traditional class lectures, students on our Online Global Cities programs will virtually commute through GNL to inhabit the mental and cultural space of their host city through engaging remote activities facilitated by CAPA, such as virtual tours of museums and galleries, virtual walks to explore different neighborhoods, and in-depth discussions of local issues and events with faculty and fellow students.
The British Museum in London, England on Google Arts & Culture.
Through these various educational mediums, our on-site faculty and staff across the globe can continue to fulfill our mission to provide meaningful global experiences. These experiences will challenge students to analyze and explore complex political, cultural, and social landscapes within urban environments and work in creative ways through online learning.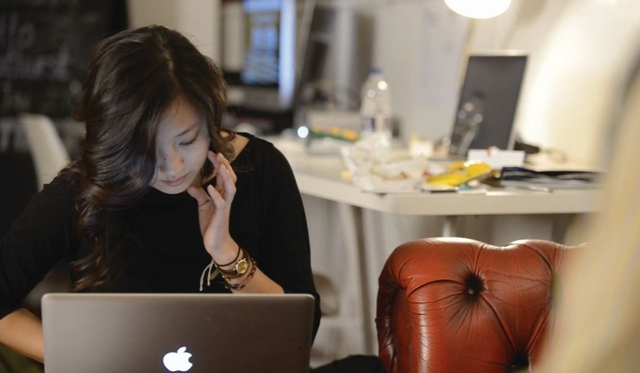 While they may not be physically abroad, students using GNL will still build key skills employers value, including complex problem solving, critical thinking, creativity, collaboration and teamwork, emotional intelligence, negotiation, clear judgment and decision making, and cognitive flexibility. Through this technology, the online study abroad experience will be transformed from an international experience to a global one.
Learning and working abroad has changed, but while we may not be able to travel overseas in person right now, CAPA is proud to offer programs with integrity that harness our technology this summer and beyond.