In the second post of our Custom Program Blog Series, we highlight the strengths and academic and cultural opportunities found in Sydney, Australia. We also share 5 reasons why CAPA Sydney is the best place to host your next custom program.
CAPA is pleased to welcome custom programs back to our center in Sydney, Australia! Now that borders have opened to visitors again, CAPA Sydney began welcoming students again in May 2022, and our custom team is developing custom programs in Sydney for 2023, beginning with several January term offerings.
CAPA Sydney Custom Program Samples
CAPA has hosted many types of custom programs at our Sydney Center, from short-term two-week faculty-led programs to 12-week CAPA-led semester programs. For example, Samford University partnered with CAPA on their 2-week faculty-led Arts & Society program in Jan-term 2019 which involved many cultural events and guest speakers for a general Arts & Society course required for all students on campus at Samford. University of California, Davis and Augustana College, both institutions whose academic schedules have run on the quarter system, have partnered with CAPA Sydney for fall and winter quarter programming, involving both visiting faculty from the home institution as well as CAPA-taught courses. And Colorado State University has run an internship program with CAPA Sydney across several summers, where students stayed in homestays and completed a full-time 32-hour per week internship.
Caption: Outside our new CAPA Sydney Center.
Here are five reasons why our Sydney Center is a perfect place to host your next custom program!
New CAPA Sydney Center
As CAPA continues to grow and evolve, we have relocated our Sydney Center to a new, larger location on the campus of the University of Technology Sydney.
The CAPA Sydney Study Center is extremely centrally located in the Haymarket neighborhood. This is a bustling and lively neighborhood, popular with students and within the area of Chinatown. CAPA's student apartments along with many other student-friendly accommodations complexes are nearby, and the Central Train Station is a 10-minute walk away.
The center includes a large communal lounge, kitchen, and outdoor patio. There are six classrooms with capacity of between 12 and 50, including 3 lecture theater-style classrooms with space for 50. The center includes offices for staff, student meetings, study spaces, and faculty preparation. The center has an elevator and the building is disability compliant. Students will also have access to the UTS library.
Dedicated CAPA Staff in Sydney
Our CAPA staff will continue to manage all aspects of the CAPA Sydney Center, led by Academic Director Dr. Julia Miller and Program & Student Services Director Daniel Cunningham. The CAPA Sydney staff also work in collaboration with CAPA's Custom Program Developers to advise and plan custom programming, meet with visiting faculty in the pre-departure planning phase, and offer 24/7 support throughout the program.
Internships
Our staff in Sydney is well-connected throughout the city and places students in internships spanning many fields, including (but not limited to) business, communications, psychology, sports management and marketing, social sciences, and environmental studies. Internships can be built into CAPA custom programs that are 6 weeks or longer, combined with other academic support (including our Global Internship Course), or offered as an internship-only program.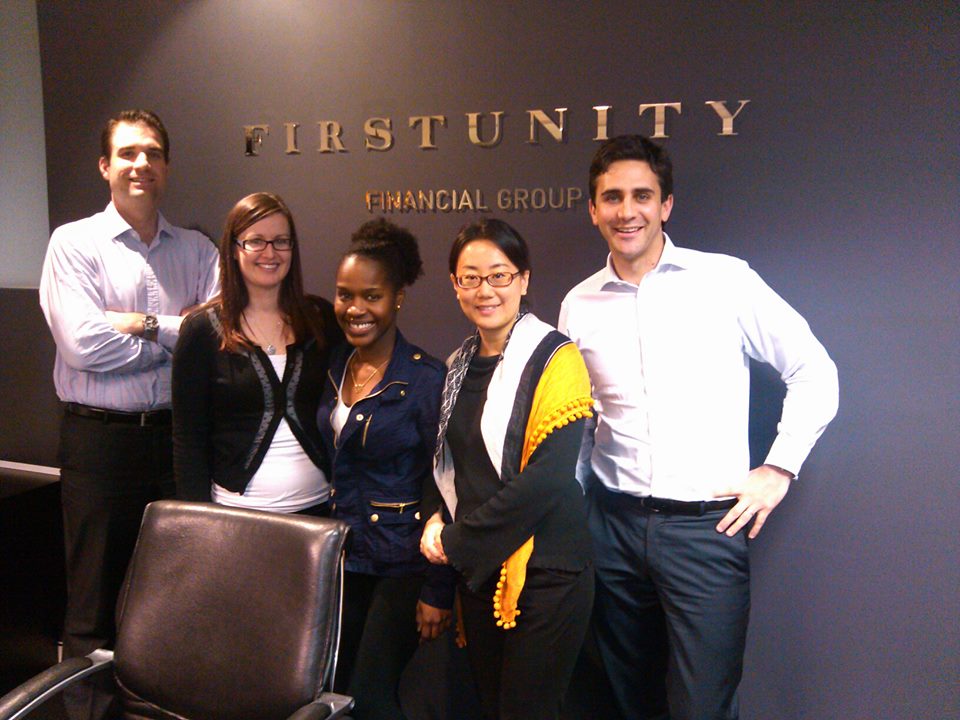 CAPA Academic Support
CAPA Sydney programs offer concentrations in Sustainability & Environmental Studies; Entrepreneurship & Innovation; and Sports & Leisure Studies. Using this existing network of our faculty and internship site coordinators, CAPA Sydney is particularly well-suited to host programs under these themes. Our Sydney center has also hosted successful programs in Arts & Society, Communications and Public Speaking, Criminal Justice, Psychology, and Wellness.
Rich Cultural Program Augmentation
CAPA's co-curricular program, My Global City, is a rich and varied calendar of events, lectures, walking tours, and reflective sessions offered during each standard CAPA term and available to all students on CAPA and custom programs. All My Global City events relate to CAPA's Student Learning and Development Outcomes: globalization, urban environments, social dynamics, diversity, and personal and professional development. My Global City events empower students to analyze and explore Sydney in a manner that is relevant to their studies and personal interests. Sample activities include:
Climbing the Sydney Harbour Bridge Pylon Lookout

A Coastal Walk from Bondi to Bronte

Botanical Gardens Historical Tour

Cadman's Cottage The Rocks Aboriginal History Walk

A Nighttime tour of the Sydney Observatory

Visiting the Museum of Australian Currency

Attending a guest lecture on immigration
All activities are either free or for a low cost for students to participate. Faculty can recommend or require participation in certain activities to connect classroom-based learning and the city of Sydney.
We look forward to discussing your next Sydney custom program! Click below to start the conversation with us today.