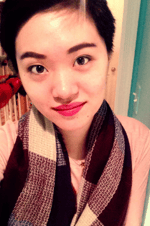 Rikki Li has been an official CAPA blogger for spring 2016, sharing her story in weekly posts on CAPA World. An English Writing and Psychology major at the University of Pittsburgh, she has been studying abroad in London this semester.

This is Rikki's last post as an official CAPA blogger in which she shares her final reflections on her time abroad. Thank you for sharing your journey with us, Rikki! We wish you all the best.
- - -
Perhaps I've mentioned this before in passing, but I've been thinking a lot more about the ephemerality of memory these days. How some things are more precious because they don't last, and how it's both frightening and humbling that even the most remarkable of moments will eventually fade from our minds.
It's barely been a week since I've left London, and the last four months already feel like a dream. Sometimes, as I hang between sleep and waking, I imagine that I can still hear the sound of the Tube rumbling past my window, only for the sound to disappear the moment I open my eyes.
At the same time, homecoming has been delightfully bittersweet, as most homecomings are. Instead of going straight back to the US, I took a detour to China in order to visit my extended family for the first time since I've started college. It's almost surreal—waking up in my mother's childhood home at 4am, not bothering to fight the lingering effects of jet lag, and reflecting upon all the homes I've somehow accrued in this tiny sliver of my life. Philadelphia. Pittsburgh. Shanghai. And now, London.
Continue Reading →