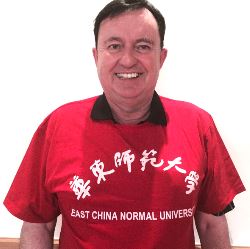 "Connecting Global Cities" is a monthly column written by Colin Speakman, Resident Director for CAPA Shanghai.
- - - -
Early on in this long established series, we looked at towers in global cities. The tallest ones where not usually media towers but inhabitable towers – after all, if you are going to build something that tall you may as well let some people live or work at the top. The tallest building is the Burj Khalifa in Dubai and the second tallest is the new Shanghai Tower. Neither is a media tower.
However, media towers need to be tall for good communications and they are often an important part of a global city; international connectivity in a variety of forms is one of the characteristics of being a global city. Such towers can be more artistic in design since they do not have to accommodate many inhabited floors. They have a sleek look and are often adorned with neon at night. They can be more of an ongoing icon than the taller inhabitable towers because you really only need one in a city and it lasts, whereas the taller office building style neighbors often find they have been overtaken by a taller rival in the same city.
Continue Reading →